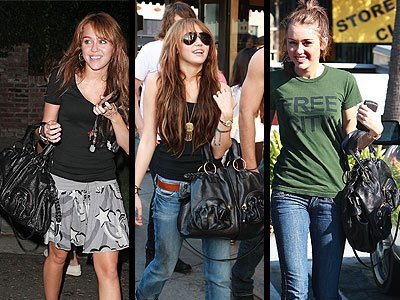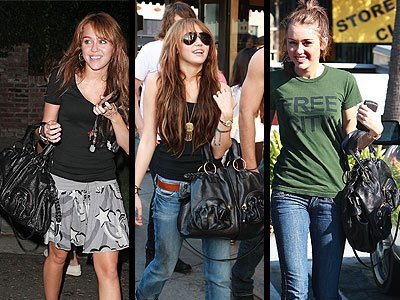 Bulga founder Natalia Konovalova is a former model turned handbag designer in New York City. Her collection embodies simplicity, function and a little bit of edgy styling to make them the perfect go-to bags for all occasions. As a hard-working woman in the fashion industry, Natalia wanted to create a bag that was lightweight (hurray!) and reasonably priced without sacrificing luxury. Magazines like Vogue, Elle and People certainly took notice, as well as celebrities like Miley Cyrus and Jessica Simpson. Mariana Leung of the Purse Page caught Ms. Konovalova right before the holidays to ask her a few questions:
Mariana L: Which bag from your holiday collection is your personal favorite this season?
Natalia Konovalova: I love 9383 style – very roomy, and easy to care around – I like our travel size 9418 style and much much more, our entire line based on things that you need when you live love or travel.
ML: Do you think your past work experience as a model has shaped your approach to designing differently from someone with a more traditional path to handbag design?
NK: In some ways it did, I worked for Alberta Ferretti , Narciso Rodriquez this names synonymous with quality , style, luxury , there for I set the same standards for BULGA,
ML: Who are your personal style icons in fashion?
NK: Berkin, Bianca Jaeger, Charlize Theron, Chloe Sevigny – I have huge admiration for girls that that has class yet can push boundaries of personal style.
ML: Your company is a relatively young one, but achieved a large amount of recognition and success quickly. What factors do you think helped contribute to that? What are the things you did "right" ?
NK: We had no weekends and worked around the clock, stay focused.
ML: What are you wearing for New Year's Eve and what are your 2010 style resolutions?
NK: it's too far away to think about – I'm leaving today.
ML: Thank you Natalia!
posted: January 11th, 2010
category:
Interviews
,
Other designer Handbags